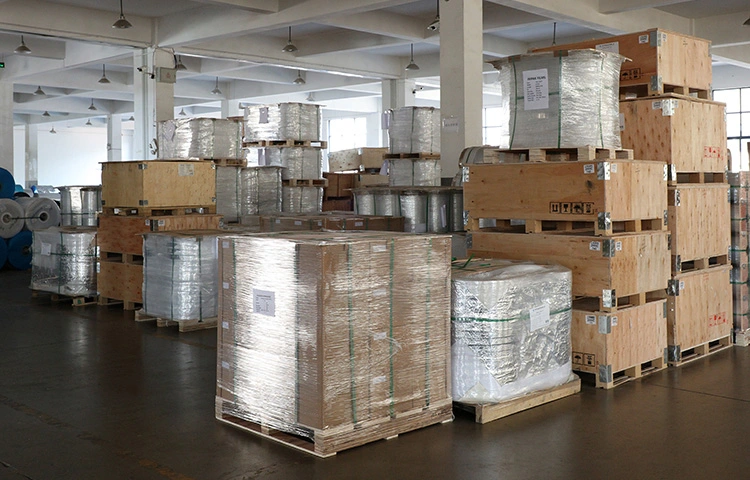 HongCheng Assists Foreign trade companies Customer to Preserve Aluminum Foil Polyethylene Tape 
In January, a Foreign trade companies contacted us to customize a batch of aluminum foil polyethylene tapes. After discussions on product technical parameters, specifications, packaging, and delivery, etc. we reached a cooperation agreement.
At present, HongCheng factory has completed the production of all products, and has carried out the final inspection of the products to ensure that all products meet the requirements of technical specifications.
Unfortunately, when confirming the delivery with the Foreign trade companies Customer, our customer stated that they are currently unable to receive the goods Due to the influence of covid-19.
We are very concerned about the situation that our clients are facing and wish them all the best. At the same time, we will also help our customers to do a good job in the preservation of the aluminum foil polyethylene tapes, and cooperate with them to complete the delivery at any time when the customer is convenient.
HongCheng is a factory that focuses on providing raw materials for wire and cable factories. We have many factories producing aluminum-plastic composite tapes, aluminum foil Mylar tapes etc. We also have a professional technical team, and together with the material research institute, we continuously develop and improve our materials, provide wire and cable factories with lower cost, higher quality, environmentally friendly and reliable materials, and help wire and cable factories become more competitive in the market.